To do the tests we are using our PTB with integrated power meters with which we simulate routes with constant or variable powers and this way we measure the different parameters. The system is also complemented with several sensors and a specific SOFTWARE of TESTMYBIKE with which we measure all the essential parameters.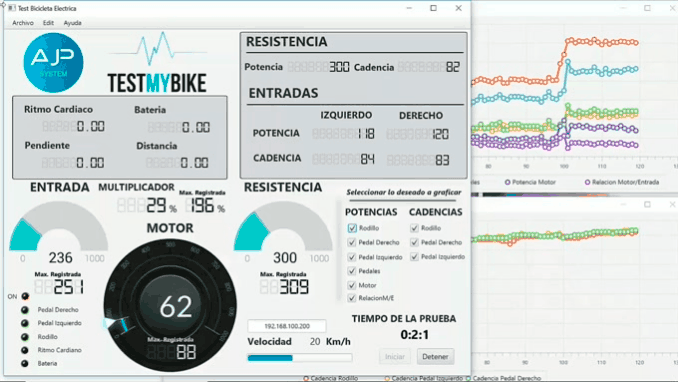 With our tools we can study e-bikes with mid-driver motors and hub motors. We can measure the performance of the batteries obtaining data about capacity, discharge, tension and watts.
Our objective: a clean competition
In such a new world full of sensors and programs, it is necessary to control many variables to avoid modifications to electric bikes in competitions. There will be bugs, back doors, and an infinite number of systems and processes to alter Ebikes. This can put competitions at risk. To avoid this or to reduce this risk TESTMYBIKE offers a range of tools and processes that will reduce to 0 the possibilities to modify the Ebikes during the competition. TESTMYBIKE has a highly qualified expert team that can anticipate the new processes and methods to modify Ebikes and incorporate the tools that are necessary to avoid these malpractices in competitions.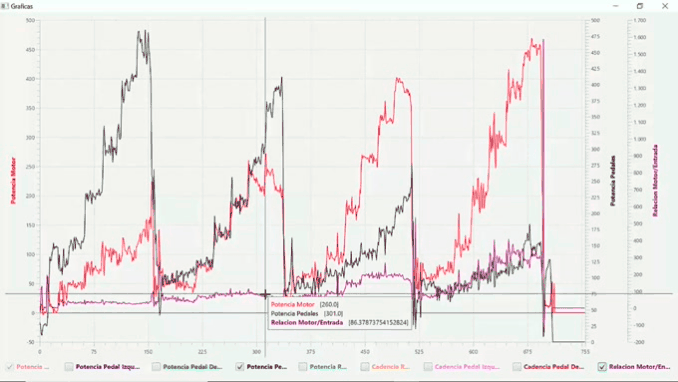 What is yet to come
TESTMYBIKE together with AJP System has developed an innovative wireless telemetric monitoring system of Ebikes: TESTBEE. TESTBEE is capable of monitoring power, speed, battery consumption in the races. All the measures are in real time and will be controlled in a control center. TESTBEE together with the PTB power tests make the verification and control system an integrated ecosystem that will guarantee complying with the rules during the competition.